To prevent air bag explosion: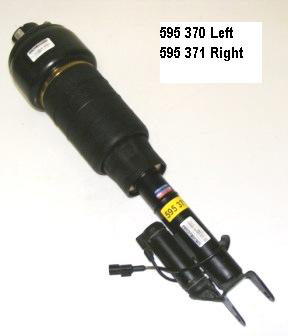 1. Releive pressure from the air suspension using Star Diagnosis.
2. Press joint out of the steering knuckle.
3. Detach strut from the contorl arm.
4. Charge air suspension strut using Star Diagnosis to 5 bar.
5. When charging air suspension strut, wheels must not contact the ground. If wheels are allowed to contact the ground, air bag will explode.